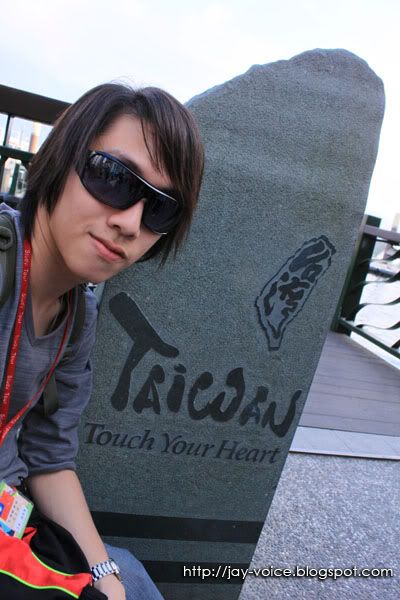 Happy 2010! It has already been 9 days after my Taiwan trip, yet I cannot forget any bits of the wonderful moment throughout the 21 days study tour. Like seriously, how possible is it to gather 300 people from all around the country, and visit another country together, fly together, ride together, eat together, cheer together, fight together, learn together and lots more.
Kuan Moo Tuan is seriously one of the best organizations I've ever joined. Besides learning the culture of the other country, you even get to try to food and the best is, you get to know more people. Of course, on the first few days was quite stoning since you don't know each other. Everyone seems to be like a stranger to you.
However, I am glad that I went there alone and also, accepted the offer to be one of the group leaders. I get to learn from my mistake, and know more people too. Not that you can learn nor make friends being a normal member, but since I am more like an introvert person, being a group leader forced me to open up and start a conversation instead of waiting for one. And I appreciate whoever who had chosen me.
I love the weather of Taiwan, it is winter now. I love the places, it is fresh. I love the people, especially those who were with me throughout the 21 days. I love everyone, everything, and every moment. I missed Taiwan already, and I cannot get used to Malaysia's weather after 20 days of staying. I wonder if I want to go home after studying for a year in Australia.
Done sharing. Now, may I present you my 2010 wish list and resolution:
2010 Resolution
Study – pass all subjects this year and graduate
Health – have sufficient of exercise, stay healthy
Persona – be more open minded and accept all positive comments
2010 Wish List
Multifunctional Bag Pack
2 In 1 Laptop + SLR Bag Pack
Belt
Neck Tie
iPod Touch