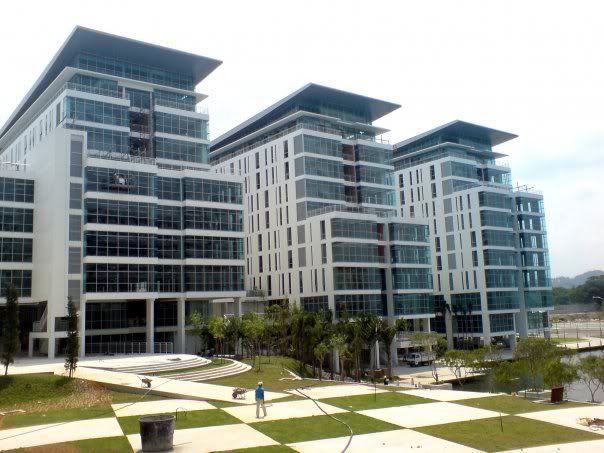 So, I believe most of you have already heard of Taylor's Lakeside Campus, and knowing that it's gonna be ready by 2010, right? TCHT students will be (the first batch) moving in and start using the new campus next year! Lucky them. Anyways, have you ever visited that campus? Do you want to be one of those lucky ones to visit the campus even before the TCHT students get to use it? Then what are you waiting for? Register now to secure your participation!
Click here to submit your registration form
Yeap! As you may know, the development of the state-of-the-art Taylor's Lakeside Campus began in 2007 and is now entering its final phase. And lucky you, Taylor's College has this special 'Lakeside Campus Live Visit' program for those those who are interested to feel and experience the environment of the new campus!
This is a 1 hour campus tour and you will get to see the overall view and layout of the new campus. Need not worry about the way there as transportation will be provided from Leisure Commerce Square and Subang Jaya Campus, so getting there will be simple.
Wait no more and register now since the registration for the live visit will be based on first-come, first-served basis and each session is limited to 30 visitors only.
The only time slot left are stated as below (pick one):
28 Nov 2009, 10.30am, Leisure Commerce Square Campus

(Session Full)



28 Nov 2009, 12.00noon, Leisure Commerce Square Campus

29 Nov 2009, 10.30am, Subang Jaya Campus

29 Nov 2009, 12.00noon, Subang Jaya Campus
Here is the
map to the campuses
if you are unsure of the way. For more information, kindly contact Jessica Jong at shiaklan.jong@taylors.edu.my or call 03-7877 9777.
Do visit
Taylor's College website
| ## Credits to Alan Chin for the photographs.