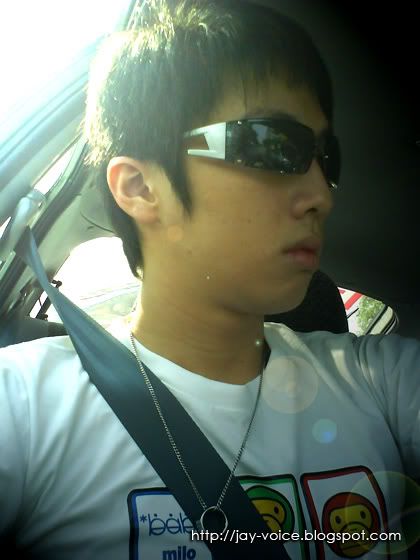 Woke up early today thought of going for a morning jog. The weather was kinda good earlier as it was quite windy, but after 10-15 minutes of jogging, it started drizzling and soon it rained. I've got no choice but to go home, and here I am now online and waiting for my turn to use the bathroom.
I wonder what happen with me recently that I keep waking up in the middle of the night (or rather very early in the morning), for almost a week, or more? I check my phone every time after I wake up and found that it was about 2.44am. Kinda freaky though and the next waking up session will be at around 6.40am. Do I need to consult a doctor or the psychologist to ask why?
Talk about doctor, I've got my blood test report yesterday, showing off a very good result, at least I am healthy and not suffering in any liver-related illness. I even thought that my liver had got infected again or something serious happened to it. Now I am all fine, thank god.
Office work is just so-so, but I know I can cope with it. The rate was 2 hours for 10 forms, I did 35 forms within 7 hours, with many things interrupted in between yesterday. I know I am catching up and speeding up too! I can do it!
Oh yea, I am loving myself again! Even though not all angle suits me, but I will try my best =)
Best of luck everyone! I need to go to work now. Tata!
UPDATED (15 JULY 2009, at night) - I've been trying so hard in the attempt of saving money for future use, who knows when I succesfully saved RM 50, it got to be sent out again due to the ticket they issued to me! Seriously what on earth?! Third time in this year!!