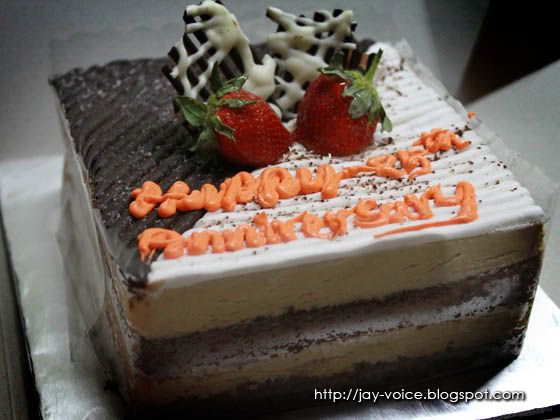 If today is not September 9 I wont be updating my blog. I don't know why I feel so tired and lazy recently? And the next assignment is going to due soon, still want to relax huh me? C'mon wake up boy!
As you can see from the title and photo above, it's someone's 25th Anniversary! Obviously it's not mine since I've just reached the number 2 of my life, so try have a guess?
It's MUMMY & DADDY's 25th Anniversary!! And this is the cake I bought for them specially, and my sis did contribute too! Basically it's more like a present from their children.
I bought this cake from Cake Sense in SS15. Tiramisu Block for RM 24.90, quite reasonable right? For parents wor, should be alright. I wanted to get the RM 50 cake initially but due to the tight budget I've got, I decided on this.
Okay alright! Good night people! Pray for me, hope I start becoming hardworking soon kay? I've literally wasted my whole day (again) and I seriously need to start working on my work!