...by insects!
LOL. And because of that, my friend said that I attract insects. Look at the photograph below.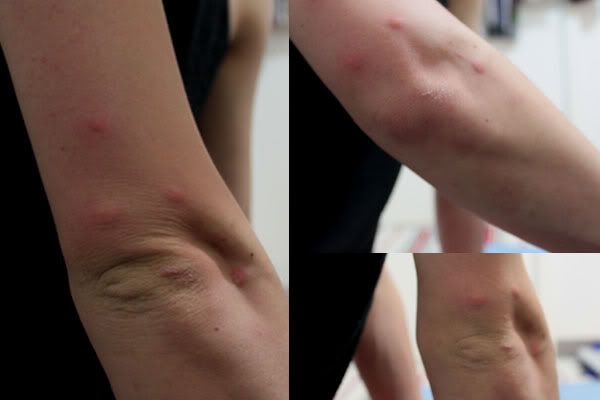 I don't know if I've been attacked by the mosquitoes or the bed bug. But what I can say it, whichever insect that has bitten me, it was quite a poisonous one. It caused itchiness and irritation to me, throughout the whole week!
Anyway, take care peeps!