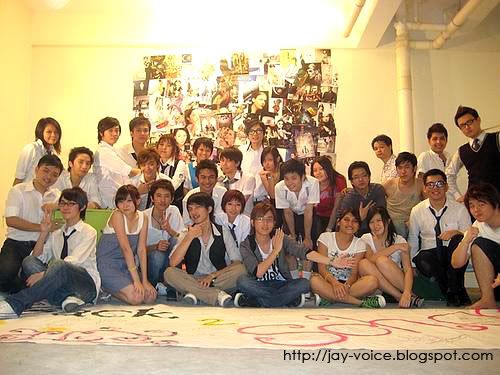 A theme party, something I'm interested in, especially the previous one I've attended, a "Back 2 School" theme party! Wooo-hooo! I like it!

Well, I've always wanted to organize such interesting party, and had tried so many times to set the theme for the orientation night or prom night to this. However, my buddies don't really like the idea of it so a "Back to School" theme never happened.

Thanks to William, the organizer, who had made this party a success and somehow "fulfilled" my little dream. And this is really a great party I can say. Even though I was a bit lost in the beginning, knowing not many people, I managed to meet some new friends and had a enjoying session with them!

Out of my anticipation, he actually created a Photo Shooting Spot for us to take photos. What I mean is like modeling kind of pictures. I had one too, just that it does not look as great. Regretted for not being narcissistic that night, I did not take extra pictures of myself like how I will do last time, but I think it's okay la.

Well, I've enjoyed myself that night, wonder what the others think about me though. Looking forward for the next theme party, let me know if you have one! If possible, invite me along too!