Being part of the Mafias
(our group name)
, we went to Tall Hill
(Bukit Tinggi)
for the second reunion and guess what? It was even more happening than going to Genting ! For those who likes to take picture
(no matter self portrait or scenery)
, you will never regret going there as you can take N number of pictures, trust me ! However, probably because it's the fasting month and Hari Raya coming up soon, the whole France Village is just like an abandoned village, empty and lifeless, suitable for horror/thriller/ghostly/scary movie shooting. Or am I being exaggerating again?
The entrance of the village
It was totally empty ! Got what I mean? Okay, as I promised, this entry will be having more pictures than usual, so let's allow the pictures to do the talking.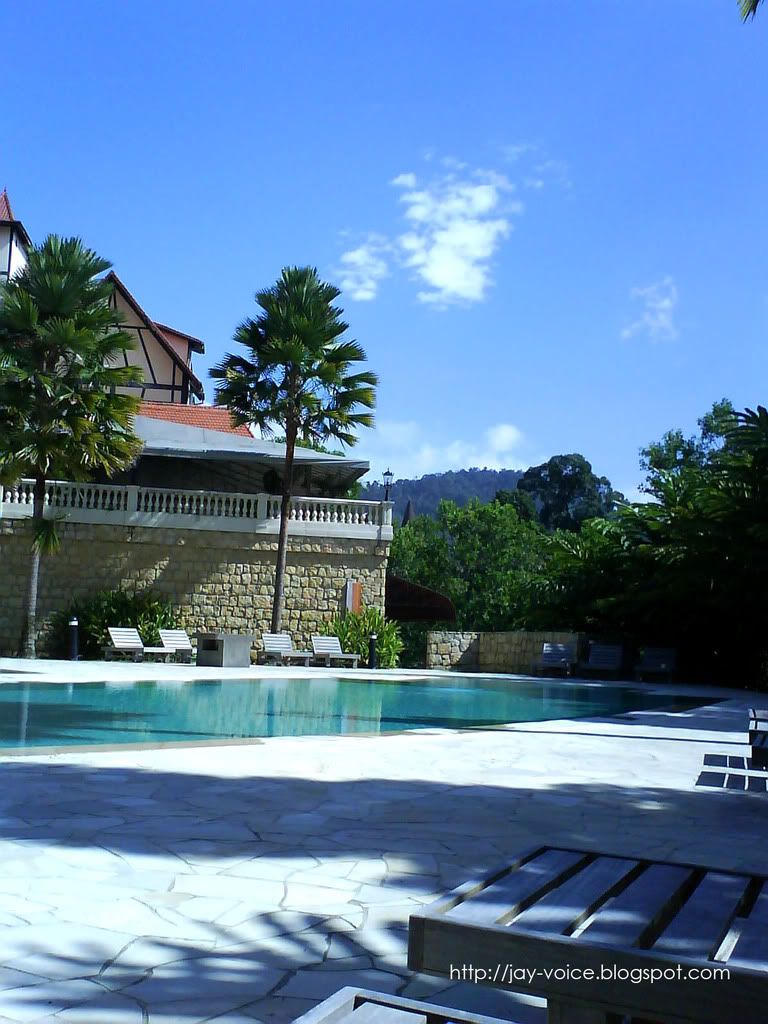 The stairway to the front of the building
Camellia, the name of the building we are staying
The tall tower where you can see the whole village
Besides building and landmarks, you can also take pictures of the plant and scenery. If you have a better camera, you can take more pictures. Since I only have my handphone with me, all I can take are these.

The first night was rather dull and bored because we stayed in the room eating, watching TV, resting and sleeping only. I did not managed to sleep while the others were sleeping soundly. Food over there were quite expensive, but consider okay already for a cheap vacation spot.
Tips for having a fun vacation: Do not bother too much about the pricing, otherwise you will be suffering.
We headed to the Japanese Garden the next day. Thinking it might be another boring and dull day, who know we found something exciting, and ended up with tons of pictures. Do you know what is a Kimono and Yukata? Yes, we were allowed to rent those costume with RM 20 for 30 minutes. And yes, it's picture time !
First, ask you guys a question:
Why did the water level of the pond raises?

Because the water keeps flowing into it !


Haha~ (sorry for being so lame)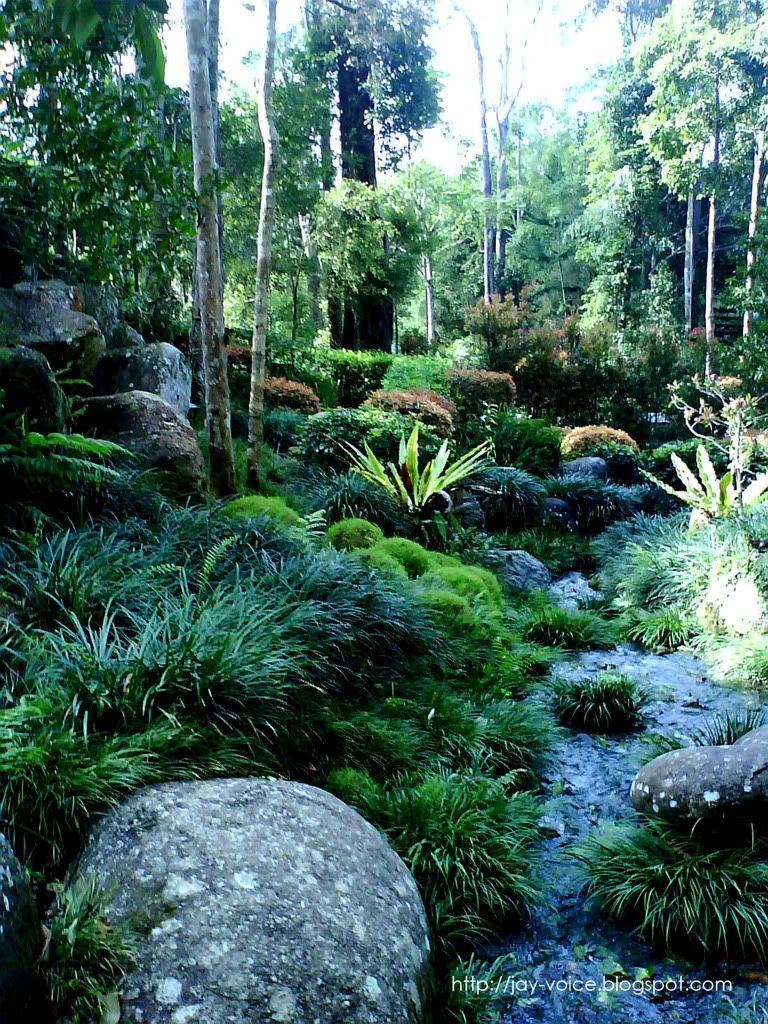 Second and final question:
Have you ever seen a real Japanese couple?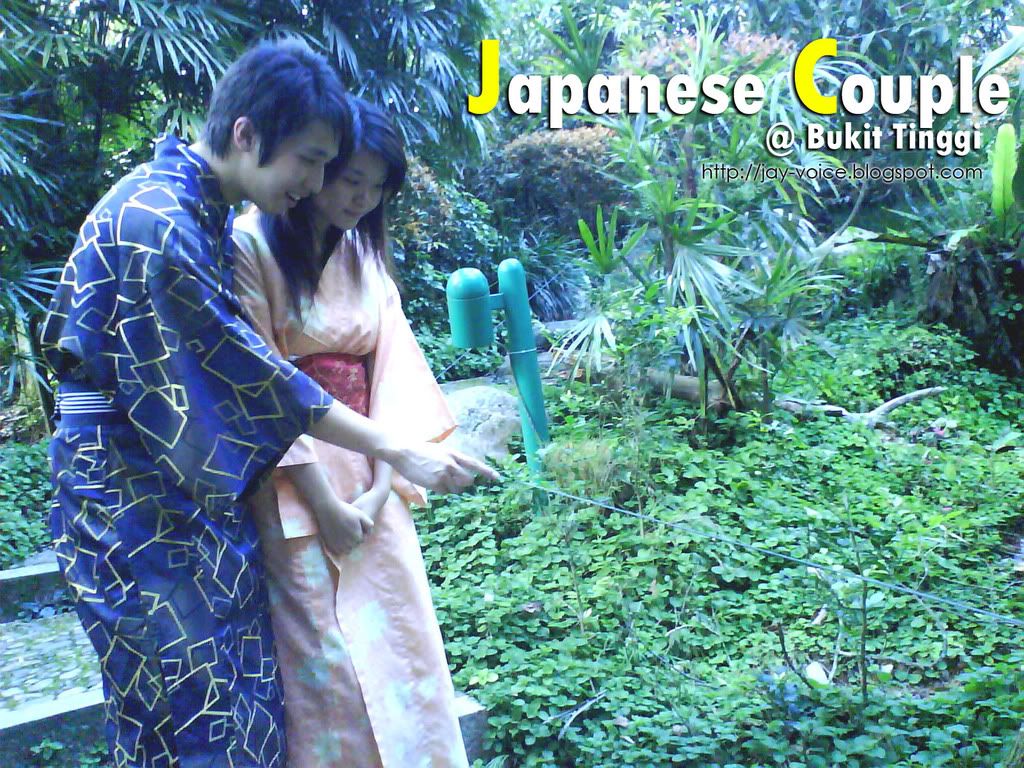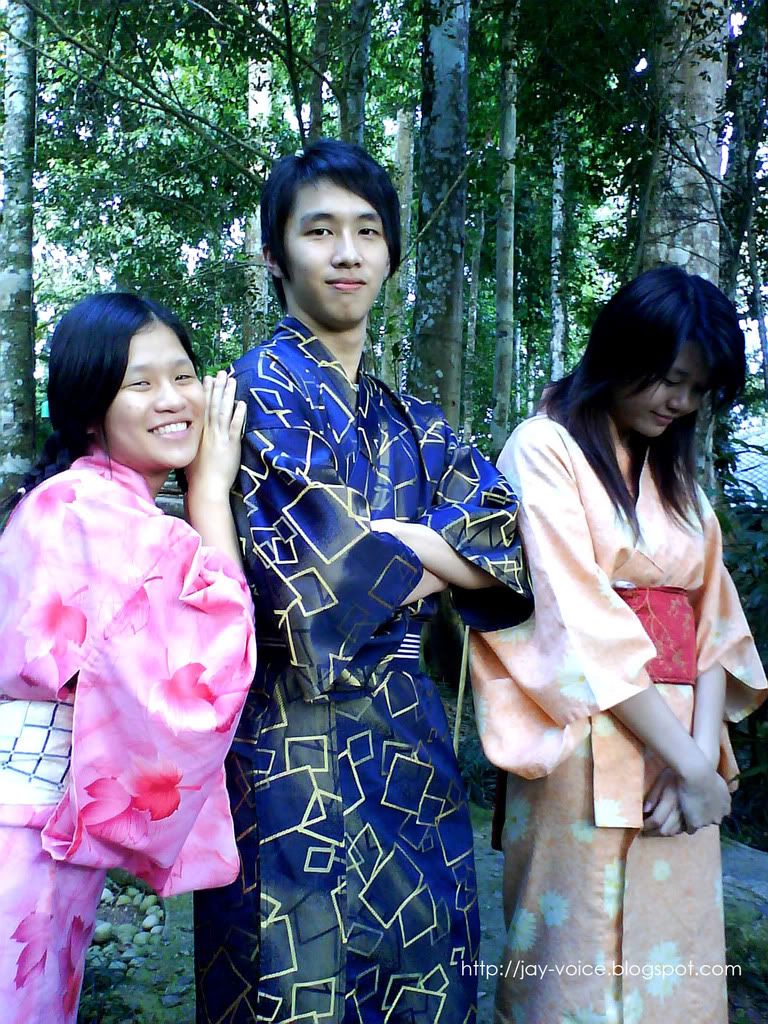 Alright then ! Guess this is the end of my entry. If you ever want to visit a place, to relax than walking around, besides Genting Highland, you may try Bukit Tinggi. As there are nothing else to do but sleeping ! Remember to bring extra cash as there are no ATM or bank services. Enjoy !