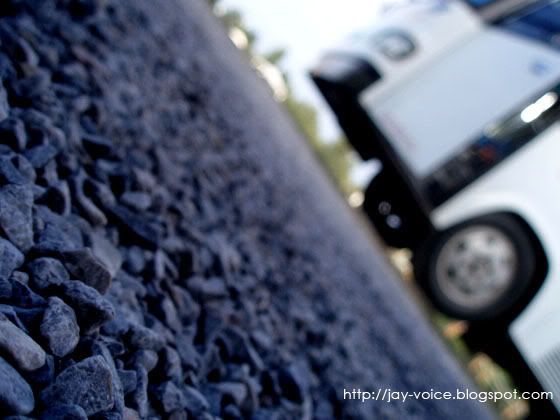 Sawatdee Khrab! Greetings from Krabi, Thailand. It's 10.30pm now in Thailand, but 11.30pm in Malaysia now. So what are you guys doing now?

It's just the second day of the trip, and I got tanned again! So much for trying to untan myself right? Plus, I've been consuming lots of gassy/cold/sweet drinks and oily/fast/sweet food these 2 days, so much for keeping my resolution right? But whatever it is, I should try enjoying myself first.

I'm fine so far, got myself some new cloths and pants too! Hahahaha, and you know what? On the first day itself, when we were visiting this particular mall, so many ladies were looking at me, don't know is it because I am good looking or because there is something on my face. My sister realised that incident too!

Guess what? We had seafood for dinner just now and we spent about 4800 Butt Baht (equivalent to RM 480) for 16 person! What a dinner! So cool. And guess what's cooler? I am in this Hotel lobby, using their 24 hours free online service, to blog and MSN too! This hotel (Ao Nang Beach Resort), however seems like a 2-3 star hotel, which serves delicious breakfast!

Not forgetting to mention, the people here, are friendly, those tourist, are pretty, handsome and good looking too! Not many Asians here but most of them are westerners. Imagine that! I'm just too lucky! Niahaha!

Tomorrow will be going for a jungle tracking and will be going to the hot spring too, then to the temple and will head back to the hotel. Sounds like a tiring day. Don't think will be coming online tomorrow.

Oh yea, not only girls stares at me, even the westerners (male of course) keep eyeing on me too! Don't know why, but yea, it was kinda annoying, cause I keep thinking that I might have something on my face. (I don't look funny, do I?)

So, I guess I better go now, since I am suppose to wake up at 7am (Malaysian timing) to get prepare. Good luck everyone, I miss you guys! Good night.