So, if you happen to follow my blog lately, you will know I've been to Krabi, Thailand with my family. A total of 14 of us plus another 2 colleague of my aunt. Had a fun trip, I am still missing Thailand, and I believe I will definitely have more fun if I go with my friends. So, I am looking forward to it.

The story started 1 and a half hours after the plane left the airport. We took Air Asia and managed to get a zero fair kind of thing. Special promotion. We then reached the airport, picked up by a local tour guide, Ah Chai then went straight to the Tiger Cave.

Tiger Cave is actually a temple. There are not tigers at all, not even a shadow of it, but monkeys are all around the area. According to Chai, all the tigers ran into the jungle when the monks started conquer the area. We were then brought into the temple and saw a big section with a big container kind of thing. Inside the container have all these ashes of the greatest monk from all over the world.

Chai says that once the other new temple are done, these ashes will be brought into that temple, and visitors are not allowed to go near that area, but to see from far and we are consider lucky for being able to go near to have a closer look.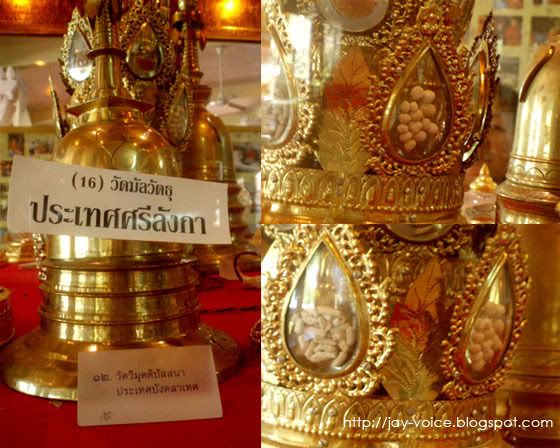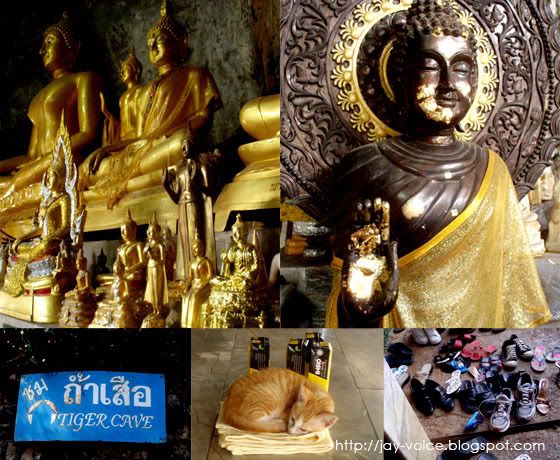 After that, we went in deeper into the cave, and there is a cage and inside of the cage there is a big table kind of thing. They said if you throw a coin and managed to keep it on the table, you will get to make a wish. 

Before we leave the temple, Chai told us something funny. The monkeys there are not afraid of people. They ever steal or rob your bag and run away with it to search for food. I kept holding my glasses thinking that they might need some vision adjustment. The fun part was, monkeys are afraid of crocodile, so if you are in the jungle with lots of monkeys, he will recommend you to bring a toy crocodile. They will not come near you. And it's true!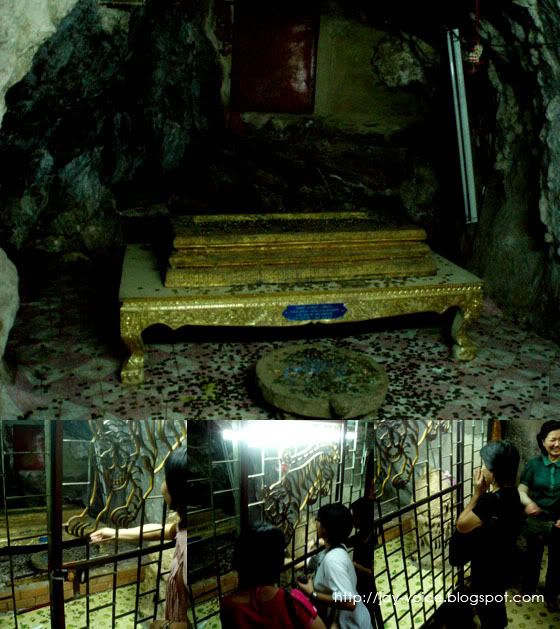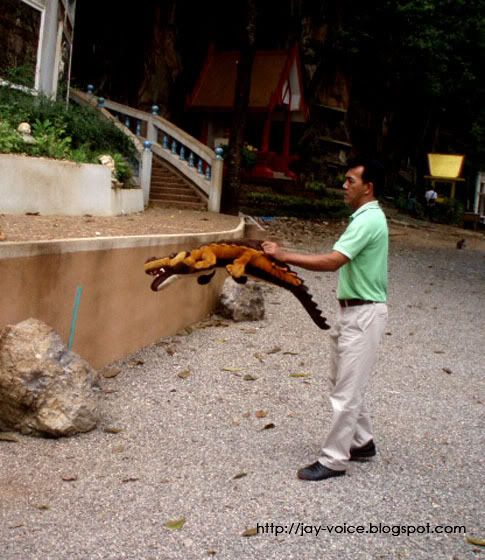 After that, Chai brought us to a restaurant for lunch. Duck noodle or seafood friend rice, your choice. I chose the duck noodle and it's really nice, just that the smell of the restaurant is a bit... too "nice". LOL.

We went for some fish-watching activity under the damn hot sun after lunch. Got to see lots of different fishes and seahorses too! So cute! Just like those you can see from the Chinese herbs shop, but a smaller version.

The last destination of the day, Chai brought us to this souvenir shop, which sells expensive souvenirs which I can't afford. While the adults are purchasing their chilly paste (yea, chilly paste instead of souvenir) I went out of the shop and have some pictures for myself.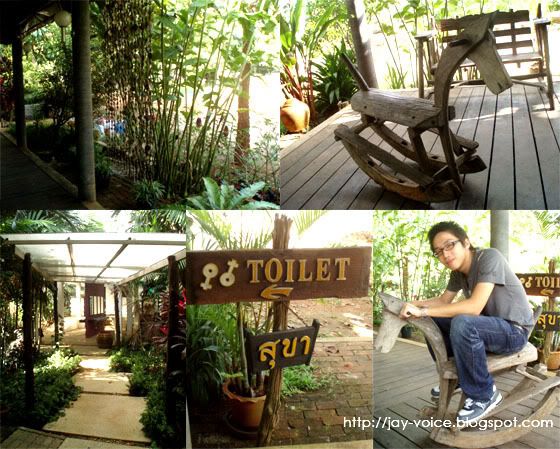 Back to the hotel, it's more like a hostel to me. Got our room key and off we go to our room to get some rest. I took a few pictures went I went into the room, and have a look, they have both bath tub and shower area too!

Free and easy. Nothing to do, after our delicious breakfast, we went to walk around the hotel. There are so many shops selling so many things. Too bad they only serves the Westerners instead of the Asians, otherwise I might have got more things home for myself and everyone else too. 

Had lunch in this restaurant which serves western food. Had coconut as drink and sandwich and vegetable salad as lunch. Then they saw this ice cream car around, and some of them went to get one for themselves. And you know what they have in the ice cream? Rice ball! Can you imagine it? It tasted weird though, luckily I did not buy one for myself.

While the others went for shopping, I follow behind them and have some photo shooting.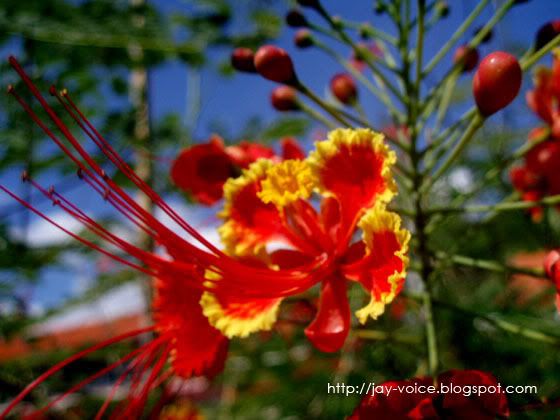 While waiting for another few members to arrive, I went to the lobby to use their free internet service, where I go online to update my blog and appear in MSN.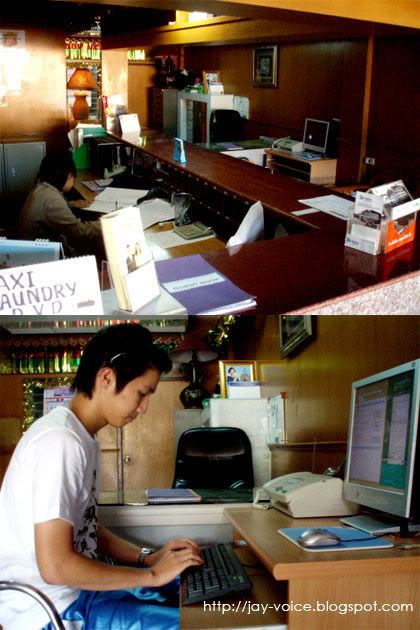 At night, when everyone is ready, we went for our 4800 Baht seafood dinner. Actually, the dinner is not really satisfying, because I don't get to eat lobster! Plus the lobster over there are quite small, won't have enough meat for me. Neither way will not be satisfying either, so sad!

However, all 16 of us got this promotion where we can get 1 cocktail free for each purchase of cocktail. Which means, buy 1 free 1 la. So we ordered 8 and another 8 we got it for free!

My sister ordered Long Island Ice Tea. I ordered Singkapore, Mom ordered Krabi Sun Set. Dad ordered Alexander.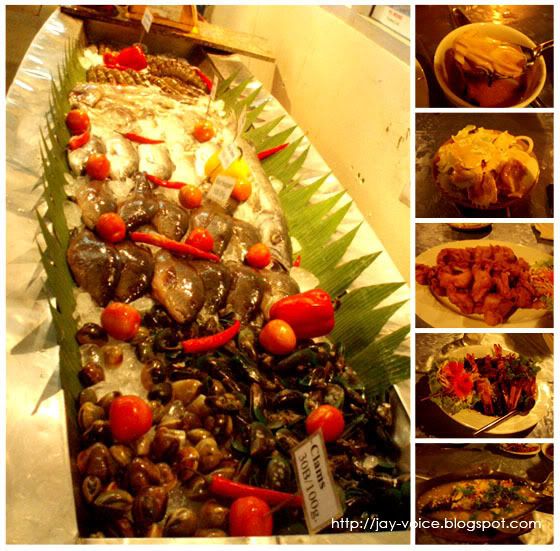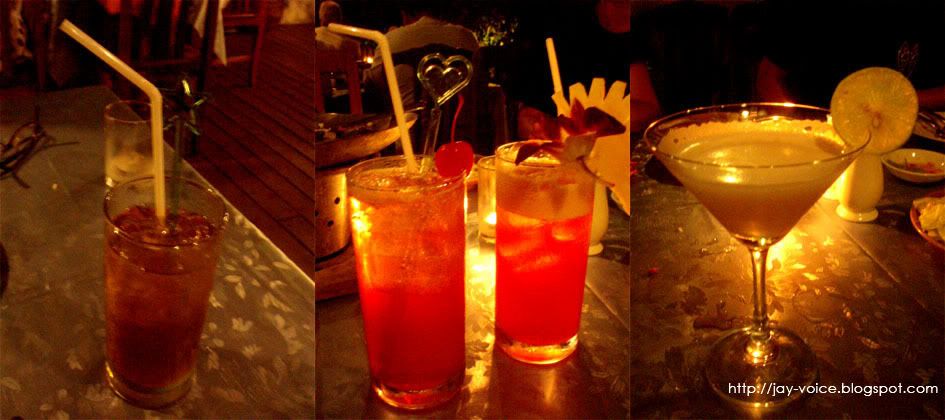 After breakfast, we went for a jungle tracking. Then we reached the Emerald and Crystal pool where you get to swim (if you know how to swim of course) and play with water. Me on the other hand, did not go down to the natural pool but took quite a few pictures over there.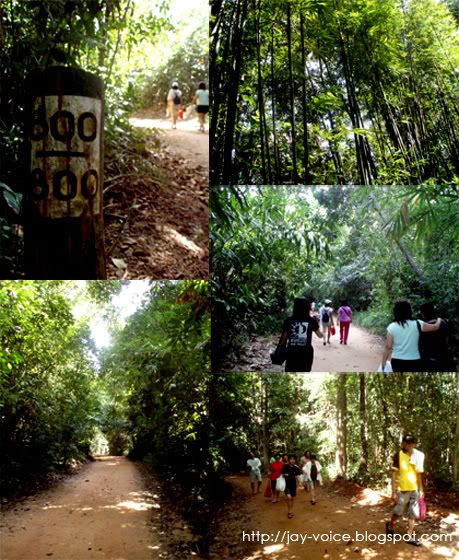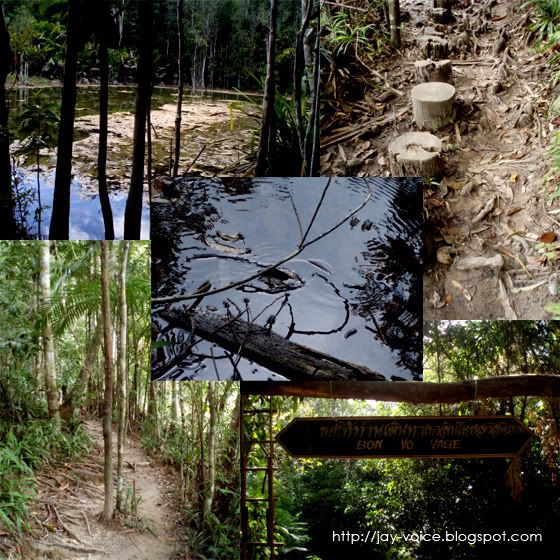 It's time to go home. Chai sent us to the airport in the afternoon after breakfast and some last minute shopping in the town's pharmacy. Yea, those aunties wants to buy lots of medicine back home. So funny right? 

It's the end of the trip. Sorry that I use simple English and I am doing this very briefly. I am really tired now after coming home from work and really not in the mood in blogging. Hope you guys enjoy reading and looking through the pictures.

Last but not least, the guy below, is Chai. Our tour guide, a funny and nice man who speaks good English.