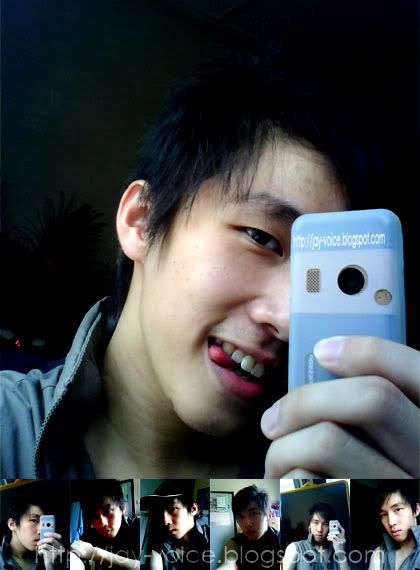 I was feeling lucky yesterday! LOL. And I am feeling good today. Had this awful haircut which I got scolded by my mother because it looks the same, still as ugly. How am I supposed to go for camp with such awful hair? Imagine there is no mirror in the jungle for me to check my hair, surely look damn bad, I can already foresee how bad looking I am for those 6 days.

Anyways, I took a set of pictures today. Believe me, narcissism is not a sin. Tell me,
how are you supposed to love someone else, if you don't even love yourself
? Whatever it is, love yourself first, then your family (parents especially), following by your friends or even, if you wish to, your partner before friends. 
So, I love myself. Not a sin, nor a shameful action. Bear with me or leave me, muahahahaha! Pictures already uploaded in my
photo blog
. If you have notice, I have 2 other blog links at the side bar, click on
[J] Style
if you wish to have a look. Remember, do enjoy yourself, make yourself happy and love yourself!