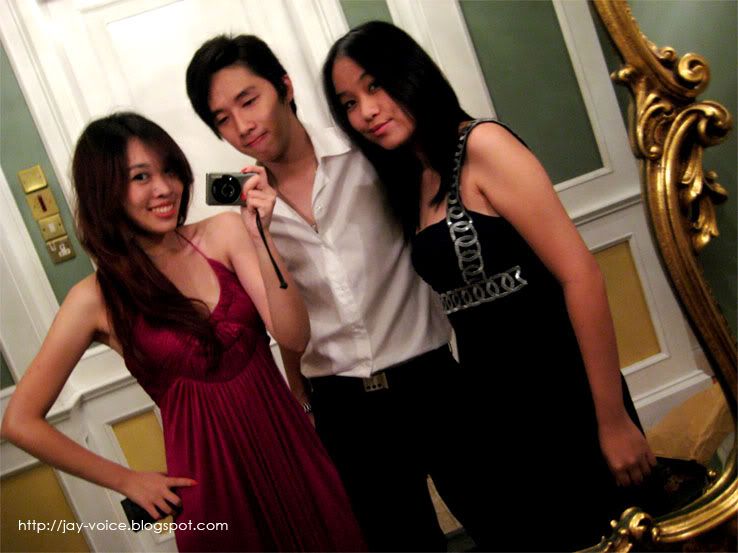 Suddenly feel like blogging but I don't know what to blog about. I received this picture not long ago from Florence which was taken during our Prom Night. Three of us were part of the committee members and picture taken while we are chillaxing backstage. Awesome right the picture? 

Anyways, thanks people for cheering me up when I was down. I don't know what to say but THANK YOU. Thanks for being there for me. Do come to me if you are sad or need a shoulder or even a pair of ears. I will definitely help you and listen to your story.

I have 3 more assignments before the holiday. And all due this week. And seriously, time is not enough for all assignments yet I am still here blogging. Or maybe I am just trying to keep my blog running. LOL.

Once again. Thanks people, for everything you had done for me.