I was chatting with my primary school ex-classmate earlier in Facebook and it is all started with a picture tagged, a picture of a few of us during one of the gathering in Sunway Pyramid. Not many turned up but a gathering is still a gathering. I like gatherings as I know I can hang out with all my old friends and get updates from each other. That feeling is just... nice. However, I am not going to focus on this topic, but will blog about it one day.


Facebook. A new social networking website that was launched in 2004 where user can apply for free account and get connected as well as interact with people all around the world, just like Friendster. However Facebook has more features than Friendster and I suppose more people are now using Facebook instead of Friendster.

To me, I am still a loyal user of Friendster. I log in everyday to check whether there are updates or messages from whoever. I found that Friendster has became less active, or maybe it's just me? Whatever it is, I also created another Facebook account, and not regretting having it. Before this, I was hesitating whether or not to apply for another Facebook account since they banned me from using after sending for about more than 10 messages a day to my friends who added me. They said I had misuse the application and claimed that I was spamming the users out there.

Anyways, I am now happy with Facebook and will be using them to get connected with all my old friends. 

I reckon you guys are thinking why did I posted this girl's picture and wondering who she is, right? First of all, I would like to ask you guys: Don't you think she looks familiar? Don't you think she is pretty? Don't you wish your girlfriend as pretty as her?

Still don't know who she is? Check out the picture below and see whether it helps or not in reminding you who she is.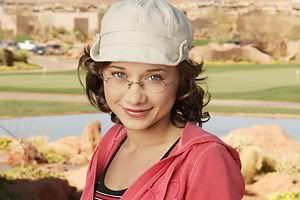 Yeap! She's Kelsi, oops, I mean Olesya Rulin! Born 17 March 1986 in Moscow, Russia, a ballet dancer and model, who play the role of Kelsi Nielsen in High School Musical. I have been noticing her since the first season of HCM and she looks prettier from the first season till the latest season ! Trust me ! She is so much better than anyone else in the show. Or maybe I am just being bias to her.

Well, you have to agree with me that sometimes, the co-actors or actresses are so much better looking than the main character. So, you can't stop me from liking Olesya Rulin as I think she looks so much prettier.

Oh yea, I also quite respect these dancers. I can say I like seeing them singing and dancing at the same time! I just found that they are so cool and also from the movie, I can see the passion of them towards the show and their career!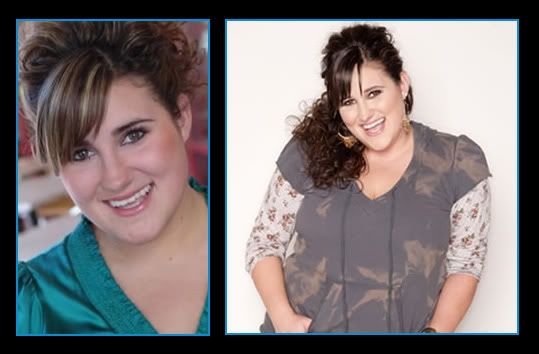 Kaycee Stroh from High School Musical
Nikki Blonsky from Hairspray
They are big size, but doesn't mean that they don't have the ability to dance! Yup, they are good. So good. I like them too!

I like music. I like musical. I always wish I can be a singer, or an actor, a dancer, or even a model. However, I think I don't have such great talents like those characters above. Worst still, I don't have nice voice box like a singer. I don't have good expression as an actor. I don't have great agility as a dancer. I don't even have prefect body shape like a model. And I guess I should stop thinking about all these impossibles.

Alright. Enough updates for now. I don't remember what I want to tell anyway.